This alert has been closed and is no longer available.
Zamora Flora is a veteran owned, family run organic specialty cut flower business that will produce arrangements for local florists under the Farmer Veteran Coalition "Homegrown by Heroes" label. This organic flower farm produces high quality specialty cut flowers that are sold in arranged bouquets. We also hope to grown into wholesale flower production and offer a weekly flower CSA share. We intend to focus on varieties that are well adapted the the Mediterranean climate that we experience in the Sacramento Valley.
We're so thrilled to be breaking ground on our flower farm this season, but we need your help to make it happen! We are running a GoFundMe campaign in order to help us raise the capital needed to start a farm business. Included in the campaign are detailed excerpts from our business plan including a description of the equipment that your donations will support. We will happily answer any questions you have before you decide whether or not to donate.
>> https://www.gofundme.com/zamora-flora
Mission
It is our mission to provide the Yolo-Solano communities with high quality specialty cut flowers while improving the quality of our soils. We hope that this enterprise will one day support a sustainable poultry enterprise to provide integrated pest management for orchards and other farms. These enterprises will support our further mission of providing quality protein (meat and eggs) to underserved populations without readily available food access.
Values
We value the health of the soil and the ecosystems around us and the health and strength of the community in which we live. We want to help educate the public about the importance of small scale sustainable farming as it relates to food security and climate change. We advocate for a thriving local economy in which everyone has access to good food and farm products grown and produced by their neighbors.
Farming Sustainably
We use organic farming practices and keep track of the soil and water quality of our farm. We will use the results of soil and water tests to track the long-term changes that our farming practices have on the immediate area. We aim to increase the organic matter content of our soil as well as biological diversity in the soil and in the arthropod community.
Food Security and Social Justice
We plan to expand into chickens for meat and eggs in the long term. We would like to have profits from our combined enterprises support donations of meat birds and eggs to charitable organizations that feed food insecure and at risk communities including homeless veterans and youth.
If you are interested in receiving a weekly or bi-weekly bouquet as part of our CSA, please email zamoraflorafarm@gmail.com for more information.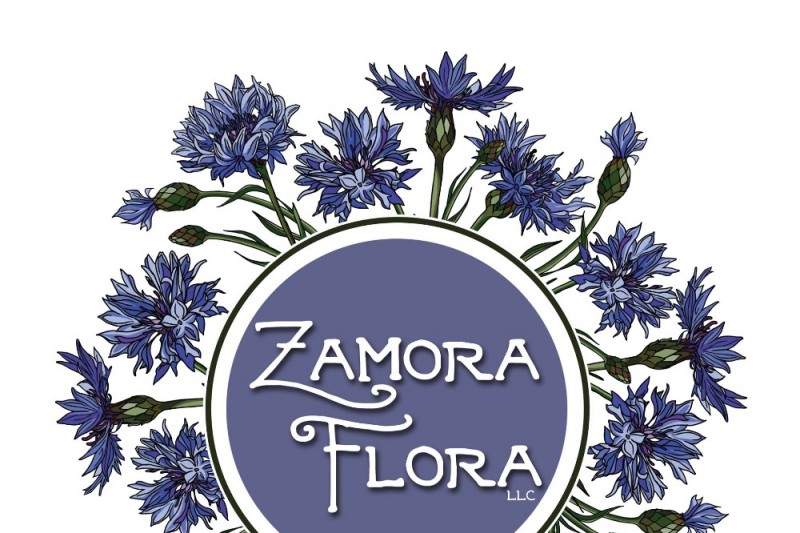 Send A Message
---
This alert is closed and is no longer available. Messaging has been disabled.